Institute of Local Government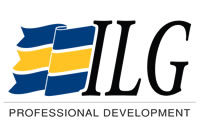 The Institute of Local Government has been providing quality education services since 1995. ILG has continuously grown to meet the changing needs of local government official, and now offers a large selection of topics and certification programs for non-government participants as well.
Courses are offered in a variety of locations and over the Web.
The County Officials Training Requirements brochure lists all training required by law for County Officials.
Click here to view your Transcripts or Progress Tracker
Upcoming ILG Courses

(To REGISTER select course below)